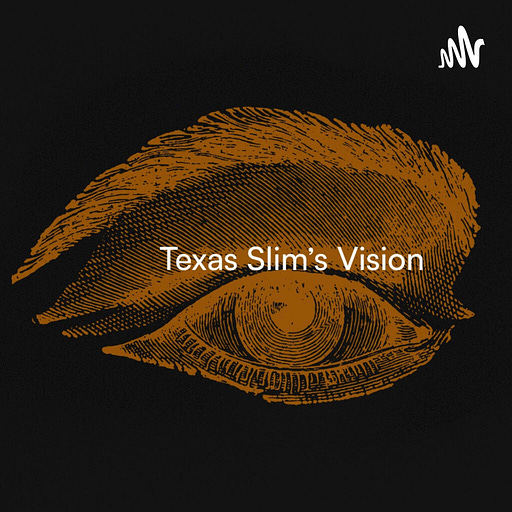 Feb 5 • 13M
Building The Beef Initiative in '23
-It's here & it's an International Movement
We talk about #FoodIntelligence, the Texas Beef Initiative, and how to design an "International Lifestyle" that you can start from home.
What I'm listening to…
Feels good, about time
Blue skies ahead and B-S behind
Got the wind in my hair
I got nowhere to go so I'm already there
And maybe Moab, maybe the Rockies
Maybe the Great Salt Plains, or the hills of Kentucky
Maybe North or maybe South
I don't care as long as it's now
Thank you for listening to my message.
Shoot me a message while I'm in Oz.
I want to hear YOUR story
texasslimtour2023@gmail.com
You have a voice!
---
Don't miss this week's podcast, I Am Texas Slim, Ep. 14 - We Got the Beef
In this episode:
Heading to Australia

Voice of the ranchers

Technology today

We Are The Beef Initiative

We got the beef!

New platform incoming

Oshi 

Expand beyond the beef

Replication not scaling

Subscription box

Micro Summit

Everyone is a producer

Boost the Beef!
---
Featuring the Smoke'em Box
---
Did you know that subscribers of my substack receive an exclusive discount with Farrow Life?
https://Farrow.life/tbi is the link for 15% off any purchase.
Best phucking skin moisturizer on the planet AND donating 15% of all TBI proceeds to the scholarship.
Appreciate you helping me spread the lard!!
---
Remember, we are grass-fed and grassroots!
Coming together as a community is the only way to take our future back from corporate giants who believe they can kill off the American rancher. We're stronger than they think, especially when we work together. Join the revolution by donating whatever you can give. Every single donation goes towards rebuilding a better way of life for ourselves and, most importantly, our children.
---
Looking for #volunteers to become a part of the movement
You can also donate your time and talent. Get on the front lines and volunteer from home with our team. No contribution is too small. Everyone can play a part in the fight for our future.
In need of the following:
Content writers
Audio/video editors
Need help with merch/drop shipping expertise
Passionate social media folks
Sponsorship experts
Please reach out to Shawn at shawn@beefinitiative.com for details.
Thank you and God Bless you all. 🤝
-Slim
Get to work folks. This is a call to action.
No More Excuses🤝