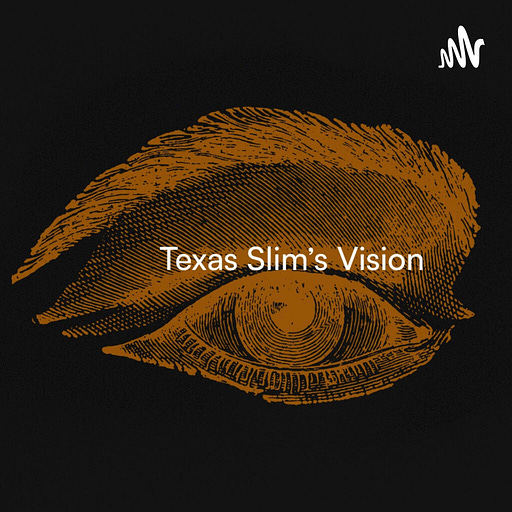 May 11 • 2M
Sidd and Slim's Story: Part I
The End of One Story Begins Another
We talk about #FoodIntelligence, the Texas Beef Initiative, and how to design an "International Lifestyle" that you can start from home.
Guest written by Sidd.
This is part one of a three-part series. For parts two and three please click the link below.
This story begins at the Y.O. Ranch, a traditional cowboy hotel about two hours west of Austin, in Kerrville, Texas. I was there to attend the inaugural Beef Initiative conference, an event I discovered only a few weeks prior. There I was, reclining on a worn leather couch, gazing at taxidermied trophies mounted long ago, awaiting the arrival of a man known as Texas Slim.
I was on a voyage of discovery across the vast expanse of America, riding a motorcycle to meet Bitcoiners and share their stories. As with any odyssey on the open road, the outcome was a mystery, as was the path that would unfold before me. Encountering Slim was one of those unexpected surprises that you just can't see coming.
As I sat in the Y.O. Ranch lobby, I wondered to myself: How did I even end up here?
It seems I've had a penchant for wandering for as long as I can remember. Maybe it was in my blood, considering my father was a pilot. Our family vacations weren't extravagant, but we traveled farther than most. My first trip abroad to China forever changed my young perspective on life. I fondly recall a Thanksgiving in Vietnam, where Peking duck served as our unconventional turkey substitute.
When I grew up and started working, I realized that more than anything, I wanted freedom. Not just to go where I pleased, but to be in charge of my own time and choose what I put my energy into. I thought starting a tech company would give me that, but I soon saw how the CEOs of startups were even more tied down than their employees – because the CEOs worked for their investors. It was during that period of disillusionment that I stumbled upon Bitcoin. It resonated with me in a way I couldn't quite articulate. That led to a remote job working at a crypto exchange, and eventually to a one-way ticket to Thailand.
Right when the world went mad during the COVID outbreak, I committed to living full time in Thailand. I wanted a challenging experience and some distance from American culture. I spent two years in Thailand, able to leave but unable to re-enter. So I never left. I fell in love with the land, the people, the food, the language and the culture. 
However, once the COVID hysteria died down and borders started to open again, something stirred in me: I wanted to see what had become of America during those wild two years. 
So I cooked up a plan.
Riding Across America
I called it the Bitcoin Tour, blending my curiosity about the cultural values developing around Bitcoin with my desire to take the pulse of post-COVID America firsthand. This expedition lasted around 100 days as I crossed the country visiting over 30 local Bitcoin meetups. I expected to shake countless hands, and I did. I expected a challenge riding a motorcycle for over 11,500 miles, and I got one.
What I had not anticipated, however, was the path of health and nutrition that would reveal itself along the way. And so, dear reader, we return to the enigmatic Texas Slim.
The first time I shook Slim's hand was in Austin, Texas. We had dinner together and chatted about our respective journeys—his involving ranches and mine, Bitcoin meetups. I wasn't quite sure what to think of Slim. His handshake conveyed a strong sense of tradition, but his beliefs about food and the food industry seemed a bit fanciful.
Nonetheless, I already had a ticket to the first Beef Initiative summit that weekend, figuring it could be an interesting addition to my Bitcoin Tour. I was curious to see how ranchers, who spent their days working with massive animals and heavy machinery, would interact with Bitcoin enthusiasts, who in my experience were typically nerdy desk jockeys (myself included).
That inaugural Beef Initiative conference opened my eyes to a wealth of knowledge about food systems and health. The ideas presented struck a chord with me, especially since they reflected my own experiences. These were ideas the mainstream health system seemed to overlook, or outright fight.
One intriguing topic we discussed at the conference was the link between debased money and debased food. As central bank monetary policies erode the value of our money, the nutritional value of our food gradually diminishes along with it. 
As food suppliers fight to keep prices low so consumers don't buy from a competitor, they turn to replacing real food with empty calories coated in chemically engineered flavors made from staple monocrops which are subsidized by the government. What we're left with "tastes good" thanks to the laboratories dedicated to tricking out taste buds. Meanwhile, our bodies are deprived of the nutrients they need to thrive.
I can relate to this on a personal level. Growing up in America, I used to think that feeling full meant having a painfully stuffed stomach. But during my two years in Thailand, where people eat food a lot closer to the source, even a small bowl of noodles could leave me feeling truly satisfied.
When I returned to America in 2022, I found that every morsel of food I consumed seemed to deliver a strong hit of dopamine, without any of that satiation I was now accustomed to. It wasn't just potato chips and candy bars, it was every piece of food at every grocery store and restaurant that had this effect. To me, American food feels more like a drug than actual nourishment.
So, when I was sitting on that couch in the Y.O. Ranch hotel after the Beef Initiative summit, I was ready to hear Slim out. I wanted to know where he planned to take this crazy idea of revitalizing the world's health through millions of handshakes.
Making A Promise
During our conversation that night, Slim made a surprising promise to me: he would visit me in Thailand. I'll admit I didn't take it seriously at first. In my experience, a verbal agreement unfortunately only goes as far as the sound of your voice. Commitment doesn't seem to be a strong cultural value in America anymore. 
Besides, I wondered what a Texas cowboy like Slim would find in Thailand. With little beef, a significant language barrier, and vast cultural differences, it was hard to imagine what would draw him there. Those answers came in due time, but I didn't see them at first.  
Later that night I wrote in my journal, "Slim follows his heart—and that energy is rare in my generation."  As hesitant as I am to take a commitment seriously, I felt that if anyone would follow through, it would be Slim.
As I continued my journey across the USA, Slim and I kept in touch. He called to check on me, shared stories from his own travels. I kept rolling on my tour, reflecting on what I had heard at the Beef Initiative summit. The words spoken there started making more and more sense as I carved down countless state highways. 
I recalled my childhood deer hunting trips and the small towns we'd pass, which seemed past their prime even then. Now, just a decade or so later, those towns were nearly deserted. The few remaining businesses were Dollar General and Walmart, offering industrial slop in frozen aisles. No local restaurants, no bars, no corner stores, not even a pharmacy. 
Several times, I found myself thinking, "No wonder Trump was elected president." If your once-thriving town had been slowly reduced to rubble, you'd want to shake up the status quo too.
The farmland I saw during my travels echoed the concerns I heard many farmers and ranchers raise at the Beef Initiative summit. The soil was utterly decimated, just dust. Without fertilizers – sold by multinational chemical companies – it didn't look like a weed would grow in that soil. I saw miles and miles of this through states like Texas, Tennessee, Ohio, Indiana, and South Dakota.
Those were the obvious notes; some were more subtle. Those ideas required having space from American and Western cultures, which brings me back to Thailand. 
But that's for the next part in this series. 
This is part one of a three-part series. For parts two and three please click the link below.
Subscribe to this Substack to stay up to date on the series. You can reach Sidd for comments at captainsidd@protonmail.com. 
Don't forget to visit the Beef Initiative website. Many new products and offerings unfolding weekly.