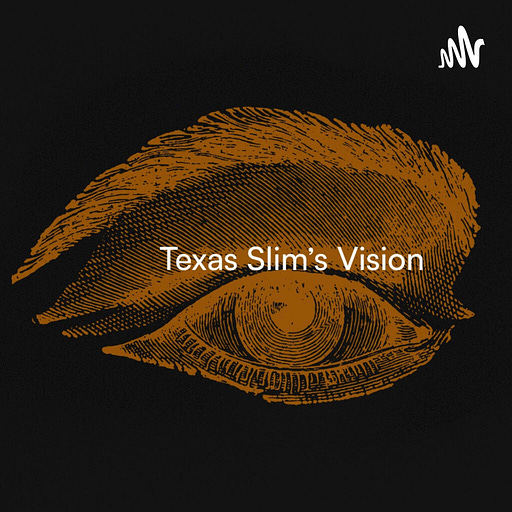 May 16 • 3M
Sidd and Slim's Story: Part III
We Build The World We Live In
We talk about #FoodIntelligence, the Texas Beef Initiative, and how to design an "International Lifestyle" that you can start from home.
Guest written by Sidd.
This is part three of a three part series. If you missed the rest of the story, go back to parts one and two. 
In the last part of this series, I left off talking about smartphone addiction. 
Much of breaking free from that addiction comes down to discipline and the determination to draw a line in the sand. That's challenging in and of itself, but those around us make it far harder. When everyone around you is also glued to their screens, we are normal for scrolling Instagram and TikTok for three hours a day. We are accepted for it, and sometimes even rejected if we don't live our lives like this. 
The same goes for many modern technologies. Unfortunately, most of society today pushes us in the wrong direction. We have unsound foundations to thank for that. 
We must clearly outline our intentions with the technology in our lives, or other forces that are intentional will learn how to use technology to push their intentions onto us. 
As Slim says: Engineer your own suffering or it will be engineered upon you. 
To change those norms, we have to forge paths that none of our peers have walked. But we need not do this individually. We are starting to do it collectively, sharing insights and building camaraderie. I saw much of this through Bitcoin meetups. 
Bitcoin meetups, The Beef Initiative, and brands like Dek Doi are using the information firehose enabled by the smartphone to pique people's curiosity about a different way of life, a different path before you. You see a post or two, and you start to wonder:
Who are these people? Why are they doing what they do? Why do they act so differently than everyone else around me? Why do they seem free and empowered, in a world where so many are trapped: by debt, by work, by their mindset?
These questions plant the seed, just as Bitcoin planted the seed for me and many others. 
From Seed To Fruition
Moving forward, my mission is to help you and I go beyond the seed of that transformation. Together, we will rebuild a sound foundation for our society. It will start with individuals and grow to families and communities. 
Sound money is crucial, but it is only the beginning. Sound health, sound food, and sound communication are crucial pieces of the puzzle that will require further experimentation, discovery, and collaboration.
They will require shocking experiences that shift your worldview, they will require discomfort to find, understand, and adopt. 
This is not a small task, and I will not do it alone. Slim is already on his way, and so are you. 
This will be a collaboration, from the short motorcycle trip around Thailand I'm about to present to you, to the re-engineering of our food system that Slim is already years into pioneering, to many more changes yet unknown which you yourself will spearhead.
Despite the enormity of the work and discomfort to push through to this future, I know one thing that puts wind in my sails...
I felt it as I shook hands across eleven thousand miles of the United States of America. It was easily felt and often a topic of conversation with countless Bitcoiners at meetups, with the elevator repair business owner drinking margaritas with me on Cinco de Mayo in Nashville, and with the construction foreman in Kansas City riding a badass Harley.
People are ready for a change. 
They're not sure why, or what exactly needs to change. Many are still too racked by fear, too intimidated by uncertainty, and too overrun with doubt to do anything about it. But increasingly more of us are willing to go to great lengths and risk everything to change for ourselves, our families, and our communities. 
If you've found Texas Slim and you're reading this, you're probably one of those who are making a change. You are going beyond the fear, uncertainty, and doubt to take responsibility and start making moves to improve the world you, and we, live in – one step at a time. 
My tour last year showed me clearly that Bitcoin meetups are focal points for fostering and growing this decentralized initiative. 
Bitcoin Meetups: Birthplace of A New Lifestyle
The 30+ local Bitcoin meetups I visited on my motorcycle tour last year surpassed my wildest ideas of what a meetup could mean. These were not gatherings of traders talking about what they'd buy when they cashed out or commiserating about a price crash. 
The 30+ local Bitcoin meetups I visited during my motorcycle tour last year exceeded my wildest expectations of what a meetup could be. These were not gatherings of traders discussing their dream purchases when they cashed out or commiserating over a fiat price crash. 
These are gatherings of honest, hardworking people working to build a sound future together.  They are eager to help one another and their communities, whether that means teaching about Bitcoin or supporting a local business run by a fellow meetup member. I found Bitcoiners were interested in the source of the seed of everything meaningful in their life – health, family, community come to mind. 
They're starting homesteads or buying from fellow Bitcoiners who grow their own food. They're raising children and teaching them to be upstanding members of society. They're finding ways to support local businesses they love with bitcoin and the Bitcoin community.
I hope my Bitcoin Tour shed light on these meetups, helping them flourish and evolve. But once the tour ended, I was unsure how to maintain the momentum.
I sold the motorcycle. I moved back to my home halfway across the world. The footage is in the capable hands of the Swan Bitcoin team, who are creating a mini-documentary. What I still have are the memories – and, the saddlebags. 
Adorned with signatures from hundreds of Bitcoiners at local meetups and stickers from Bitcoiners and small businesses across the USA, these Harley Davidson saddlebags are a Proof of Work. 
Recreating them would require a similar cross-country adventure, with months and miles spent behind the handlebars. I genuinely hope someone else takes up the mantle and creates an even better version!
Hey Slim… maybe you should put an old saddle in your truck and ask ranchers to sign it as you travel across the country. You'd quickly accumulate hundreds of signatures from the very hands that feed us.
As much as I treasure these saddlebags, I have the memories. Someone else can have the bags. But I want these bags to benefit meetups and help offset the costs of the tour, which I funded with over half a bitcoin from my own pocket.
So, at Bitcoin 2023 I will auction off the signed saddlebags from the Bitcoin Tour Harley Davidson. 21% of the auction price will support local Bitcoin meetups through a raffle.
How will that raffle work? 
Bitcoin meetups can enter the raffle by picking up mementos from the trip, created in collaboration with The Bitcoin Clothing Company. Over 100 Bitcoin meetups worldwide have unique discount codes offering 10% off the entire collection. Using a meetup's code on your purchase also earns them raffle tickets. Plus 42% of every sale from the collection goes into the raffle pot, alongside 21% of the auction price of the saddlebags. 
Find your meetup's code and more info on the Bitcoin 2023 raffle here: https://whatismoney.info/tour
Winning meetups can use the funds to help run bigger events, host speakers from out of town, or even put a down payment on a permanent space: like Bitcoin Park in Nashville, Bitcoin Commons in Austin, or the Build on Bitcoin Space in Bangkok, Thailand. 
Now earlier I mentioned being on a mission to put society on a sound foundation. The saddlebag auction and Bitcoin Tour collection help meetups do that, but what am I doing going forward? 
Well, I feel it's time to co-create something with Slim and with you. I do not know what form this will evolve into, but I know where I want it to start: a motorcycle trip across my adopted country of Thailand. 
Winning meetups can use the funds for bigger events, hosting out-of-town speakers, or even securing a permanent space, like Bitcoin Park in Nashville, Bitcoin Commons in Austin, or the Build on Bitcoin Space in Bangkok, Thailand.
Now, I mentioned earlier that I'm on a mission to rebuild society on a sound foundation. The saddlebag auction and Bitcoin Tour collection support meetups in doing just that, but that's not the end of what I'm working on. 
It's time for another motorcycle trip; and for this one, you are invited along.
Sovereign Individuals Come Together
A few of you reading this asked a poignant question while I was on my motorcycle tour across America: are you lonely? 
The quiet but honest answer was yes. I was on that ride alone. I chose that purposefully. I was afraid to bring others along when I didn't know what lay ahead. 
But after that experience, I know that we are nothing without community. I need to welcome others to share the next tour. 
But this next tour will be something different. I want to go beyond Bitcoin, to the ethos and ideals it helped me understand and embrace. I want us to get uncomfortable, because the transition to a sound future will not be familiar. 
I can't offer many details yet, because to be honest: I don't have them yet. And part of this ride will be to leave the details behind, and to figure it out as we go. 
You and I will co-create this experience. We will explore the unknown together in an amazing land that tourists simply cannot access. 
We will go into the jungle, both literally and figuratively. And we will emerge with not only fond memories, but a seed of the change we need to make in our lives. Just as I didn't know what would come out of the Bitcoin Tour, you won't know what you will get out of this experience before you go through it. That's the point. 
You can only discover that truth by walking (or in this case: riding!) the path yourself, alongside others with similar intentions. It takes Proof of Work. 
The transition from a fiat world to a sound one cannot be faked. There are no shortcuts, and it's not a surface-level change. It will require flipping on its head so much of what is deeply ingrained in us – from school, from culture, from our institutions.
Navigating that transition will require a mindset so few even think they need to cultivate. This tour across an unfamiliar land is just the start of that mindset shift in us. 
Bitcoiners know the importance of stacking sats. But this is only the surface, and many aren't looking deeper than that. They are still stuck in a fiat mindset, believing the deceptions peddled by so many others trapped in that mindset with them. 
If we keep thinking in fiat, we will keep living in fiat. 
If we keep expecting fiat outcomes, we will keep receiving them. 
We do not have to live by the rules of the fiat world. We can access far more nutritious food than any grocery store supplies by shaking our rancher's hand. We can move across the world and vote with our feet by buying a plane ticket. We can keep our family fed by providing something of value to our community and agreeing on a price with our customers; no bank, loan, or fiat slavery necessary. We can choose to leave behind the clickbait served to us by social media and take responsibility for our content consumption, aligning it with who we truly want to be.
And we can store our earnings in bitcoin; which will grow in value through the ingenuity, effort, experimentation, adventuring, curiosity and artistic expression of everyone else. 
You might be thinking to yourself: This is all far easier said than done. The funny thing is, it's usually our mindset that holds us back, not any actual impediment. 
If we opt out in mind, body, and spirit as well as in our money, the transition to a bright orange future won't need to be difficult – in fact, it can be more exhilarating and enjoyable than you or I can imagine. 
Many Bitcoiners need to realize this. I believe a motorcycle tour that goes into the jungle – literally and figuratively – is one way to reveal that truth. Because a blog post just won't cut it. 
If this sounds interesting to you, here's what I know: 
We will rent motorcycles and ride them for around 10 days through the mountains of Northern Thailand, starting from Chiang Mai. We will likely set off in November or December, when the air is fresh, the nights cool, the jungle glistening from the recent rainy season. I will cap the group at around 10 people. 
We will participate in activities meant to challenge us, or show us worlds we've never been a part of before; or possibly even worlds we never imagined existed. 
We might cheer each other on as we each spar with my Muay Thai trainer, who has been fighting professionally (in the American sense) since he was nine years old. 
We might taste homemade sticky rice liquor from a friendly villager while we wait for our motorcycles to cool off in the jungle. 
We might carve the curves of the road to Pai, which make the legendary Tail of the Dragon in the Great Smoky Mountains feel about as thrilling as a merry-go-round. 
We might even visit a hill tribe village, where we'll witness a kind of pure, carefree happiness you rarely encounter anywhere else.
Or perhaps we'll find ourselves sitting in silence for two days in a mountain pass, emerging with an inner peace that no amount of money could ever buy.
Whatever we do, my goal is to push us out of our comfort zones. These are just a few ideas, but each is entirely possible.
I am still determining what this trip will cost, but know I will only accept BTC and I will post updates when they are ready here. 
To join this first tour will also take proof of work in the creation of the experience. In fiat land, cash rules everything around us. In Bitcoin land, proof of work reigns supreme. 
What does proof of work mean in this context? Maybe you can help with branding and marketing, or by sharing your ideas or experiences, or by bringing along others who can help carry out the vision for this tour. Whatever it is, have fun with it. We are creating value for ourselves and others. We are not rent seeking or scamming, and I know you can feel the difference. 
If you're not sure what proof of work looks like for you, just stay in touch with me. It took Slim and I over a year and probably 50+ hours on the phone sharing experiences and ideas to figure out how we would work together – and now that's starting with this tour. 
If you want to come on this tour, we will find some way to work together. You can find me on Twitter or Telegram at @captainsiddh. My Nostr npub is in my Twitter bio as well. 
Slim put in the work, so he will be on the road with us as well. 
If you rock up with 10 BTC for a seat and contribute nothing else, I will laugh and say no thank you. I am doing this to exchange value for value, not get rich quick. 
Bitcoiners are my people, so I doubt this will be the last tour or experience I help create.
I can see this developing into a community dedicated to living on a sound foundation – practically and spiritually – in all aspects of their lives. We will foster in ourselves and our communities the (often 180 degree) mindset shifts necessary to survive and thrive in a world denominated in sound money. 
That new mindset will birth a new lifestyle for you and your family. That will spread to your communities, so that we may build the foundation for our children to live in a sound future. We will support each other through our own personal transitions to a world built on a Bitcoin standard, and all the many inversions in our culture, society, and institutions that will come with that upheaval. 
Is that the vision of the future you want to bring to reality?
Then take the first step: reach out to me on Twitter or Telegram at @captainsiddh or email me at captainsidd@protonmail.com (no H) so we can talk.
This is part three of a three part series. If you missed the rest of the story, go back to parts one and two. 
I have to give a huge thank you to Slim for pushing me over the last year to push out this story and form this vision. 
I also owe a massive thank you to everyone who helped me on the first Bitcoin Tour across the USA in 2022: Cory Klippsten and the team at Swan, Neil Woodfine and the team at Unchained, Steve Barbour and the team at Upstream Data and Christian Keroles and the team at Bitcoin Magazine all took a chance on me and supported the tour with cash and media support. 
But even that would have meant nothing without all the meetup organizers and humble Bitcoiners who welcomed me into their towns, communities, and even homes. You are the vanguard leading us to a brighter future on a sound foundation. 
See you soon, hopefully on a motorcycle!