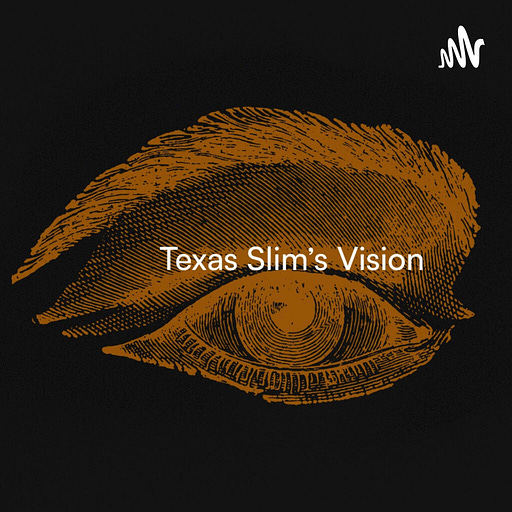 May 21 • 3M
The Difference A Year Makes
- progress not perfection
We talk about #FoodIntelligence, the Texas Beef Initiative, and how to design an "International Lifestyle" that you can start from home.
What I'm listening to…
Well the road rolls out like a welcome mat
To a better place than the one we're at
And I ain't got no kinda plan
But I've had all of this town I can stand
And I got friends out on the coast
We can jump in the water and see what floats
We've been saving for a rainy day
Let's beat the storm and be on our way
Thank you for listening to my message.
---
This week's article is by Todd himself. What I difference a year makes indeed.
Take it away Todd…..
The Difference a Year Makes
Guest written by Todd W. Weyl
If we don't know our history, we can't understand where we are in the present, and cannot plan for the future.
It was in January of 2022 that I first heard Texas Slim discuss the history of our broken and depleted food system and his mission to build a healthier world through The Beef Initiative. Four months later I was attending The Beef Initiative's regional summit in Texas where I was surrounded by like-minded people discussing how we could join together to solve the problems I had heard Slim discuss. Next, I decided it was time to take things into my own hands and just this past week The Beef Initiative held another regional summit in my home state of Arkansas.
What a difference a year makes, indeed. But first, how did we get here?
In 1965, the year that I was born, my parents Herbert and Marilyn Weyl bought a 180-acre farm near Lincoln, AR. It has a shared history with a Civil War Battle that took place in what is now the town of Prairie Grove in 1862. My parents were 22 years old and the farm roughly paid for 25 years later. Something unheard of today. During my youth, I was involved with 4-H and Future Farmers of America (FFA) and spent those years showing cattle at the county and state fairs in Arkansas and Oklahoma. Today the farm is about 240 acres.
During the 80's the idea of globalism took hold and the concept of "bigger is better" shaped our practices. I can remember cows that weighed 2,000 lbs, bulls that weighed 3,000 lbs, and sand calves that weighed 150 lbs at birth. This was achieved by cheap oil and feed. Those days are not coming back and cattle are not as large now because of the skyrocketing cost of fuel and feed, but the genetics of large cattle are still in the gene pool.
To understand how we arrived at this point, we need to step back in time almost 80 years to the end of WWII. The U.S. came together as a nation in the 1940s to take a stand against Nazism and the Empire of the Rising Sun. The U.S. Government and industry came together to defeat these two bad ideologies. That was a good thing at the time as we learned a lot from building the nation's military-industrial complex (though it's more of a complication than a complex). With all this newfound knowledge of the production of food, the agricultural-industrial complex was formed.
The earliest surviving photograph was taken in Saint-Loup-de-Varennes, France in the mid-1820s. Over the coming decades, photographers would capture images of the Native Americans who populated the American West, Union, and Confederate soldiers, street scenes of post-war Europe, and the so-called icons of the counterrevolutions that would follow in the 50s and 60s. In all of the pictures, you would have a better chance of finding Waldo than the obese person in these pictures.
So, what changed?
The rise of the agricultural-industrial complex.
In Wendell Berry's 1977 book, The Unsettling of America, Berry makes some dire predictions if we continue down the path of industrial farming and working against nature. With the rapid rise of childhood diabetes, obesity, mental illness, and a whole host of other problems facing our society and land degradation we can see that many of the predictions laid out in Berry's book are coming to fruition. In the search for convenience and cheap, we have sown the wind, and now we are reaping the whirlwind.
"The ultimate test of a moral society is the kind of world it leaves to its children," said theologian Dietrich Bonhoeffer. Texas Slim has said something very similar the first time I heard him.
At the first Ozark Beef Initiative this past week, one of the speakers was Ron Morrow of Ozark Pasture Beef. Ron is a true pioneer. I started listening and watching him explain his methodology for managed grazing. That is what it was called 20+ years ago, anyway. It is a process of unlearning old habits and practices. In that process we can develop an open mind and be humbled by how creation really works
.
By following this process myself I have learned that there is a way the World works and then there is a way that the Kingdom works. The World is centralized, rent-seeking, hubristic, closed, narrative-driven, a platform, and shortsighted. The Kingdom is decentralized, self-owned, humble, open, real, a protocol, and forever
.
Going forward I will be looking to transform a 100-mile radius from my family farm in northwest Arkansas into a kingdom. I will reintroduce the sheep and goats that my father had on the farm. It has been almost 18 years since he passed away and since those animals were here. I want to use them as a way to clear brush that has come back and open those areas to become silvopasture. My ultimate goal is to provide beef, pork, lamb, and any other thing the farm can provide to 100 families in that 100-mile radius.
The choice before us all is now: will we transform the world into a kingdom?
If we don't take up the task before us we are facing The Great Reset, a recession without end. This is not the future we want to leave to future generations.
Instead, we as individuals must start taking ownership of the condition of the earth and soil under our own two feet. We must reform our communities, one handshake with ranchers and farmers at a time. Without this they cannot do what they were called to do in this life.
If all of this is done we have a much brighter future ahead.
Todd W. Weyl,
Herdsman
---
Support The Beef Initiative
We are grassroots and grass-fed. None of this is possible without your support.
---
Join The Movement
You can also donate your time and talent. Get on the front lines and volunteer from home with our team. No contribution is too small. Everyone can play a part in the fight for our future.
If you would like to contribute please email…. and tell us what you can do.
Email:
iamtexasslim@gmail.com
Don't miss this week's podcast, I Am Texas Slim -Ep 22: Reflections on a Journey to Promote the Great American Rancher
In this episode:
Texas Slim's journey across America covering over 5,000 miles from Texas to Arkansas, Tennessee, and Virginia before returning to Texas

Importance of soil conservation and the need to rethink agriculture

Looking back at history to understand how agriculture has evolved and what needs to be done to move forward

Importance of community, relationships, and communication between ranchers and farmers for building a sustainable future

Texas Slim's experiences with beef and how it is a way of life for him

Elders Doctrine and its importance in society and culture

Encouragement to share the podcast and collaborate

Initiative to become the marketing arm for independent ranchers and producers

Importance of proof of work and giving credit to those who do the work

Listing various social media platforms that can be used to help ranchers and producers

Introduction to the Beef Initiative and its goal of giving a voice to ranchers and promoting regenerative farming and ranching

Nigeria Beef Initiative feeds 500 orphans

Encouragement to donate to the Beef Initiative's grant and transparency regarding where funds will go

Importance of market access for ranchers and how the Beef Initiative aims to provide them with a peer-to-peer relationship with consumers

Emphasis on authentic and truthful communication in the food industry

Encouragement to spread the message and shout-outs to listeners who have donated to the Beef Initiative's grant.