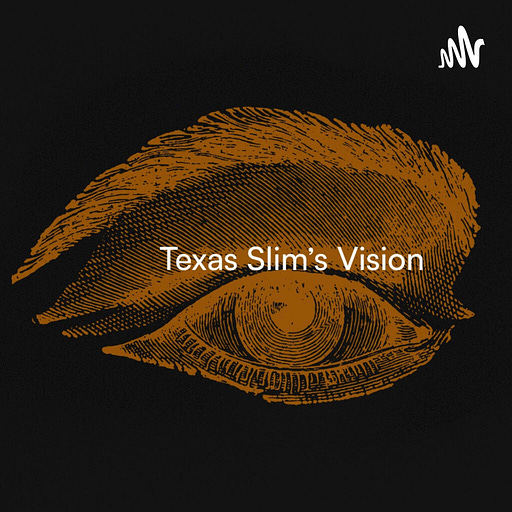 Feb 19 • 18M
Welcome Post
-Are you going to the Source of the Seed?
We talk about #FoodIntelligence, the Texas Beef Initiative, and how to design an "International Lifestyle" that you can start from home.
What I've been listening to…
I'm moving like the wind through the trees
Like a train on a track, there ain't no stopping me
Let the wheels spin free
With an am radio busting out a tune
The ghosts from my past singing with a lonesome croon
As the light shines through
Bless my soul, forgive my sins
Bury my bones somewhere where the highway ends
Thank you for listening to my message. We're honored to have K.D. Makinen as our writer this week. K.D. is a corporate dropout. She went back to school to gain a certificate in Urban Agriculture and became fascinated with small scale, regenerative farming and soil health. This led to an interest in learning more about the food we eat, how it is produced, and how our diets affect our overall health. K.D. lives in the desert southwest where she explores these topics and more. She shares and reflects on what she learns with her readers on Substack.
Take it away, K.D…
Welcome Post
Hello dear reader, I'm K.D. I am so happy to be embarking on a new journey with the Beef Initiative and this is my opportunity to tell you all about it. But first, a little bit about me. I grew up in Arizona; not in the city, but in a pretty wild area. My childhood was very connected with nature and thus the further from it my daily life became, the more its absence became apparent. While working my way up the corporate ladder, I discovered I wasn't able to assimilate in the corporate world. I didn't belong in that environment; I knew I needed a big change.
I turned my back on my career and went back to school. I studied agriculture, specifically small scale food production such as community or urban gardening. For me, this was an excellent way to bring nature not only back into my life, but hopefully into the lives of others as well. Studying agriculture opened my eyes to the complexities of balancing a food production system naturally, without use of harsh chemicals. The more I learned about large scale production and chemical use, the more concerned I became. As I broadened my scope, I realized how interconnected methods of food production are to every aspect of our lives.
Our food supply chain affects us daily yet we know very little about it. It can be difficult to manage one's health when information regarding our habits and nutrition is often conflicting depending on the source. How can something so important be so muddy? It is time-consuming to research and seek accurate information, especially when there are so many buzz words and marketing campaigns to sort through. That is where I come in. I am going down this rabbit hole one way or another, so I may as well share the things I discover.  
I have a lot of questions as a consumer, and I'm willing to bet that you do as well. Have you ever wondered how important "grass fed, grass finished" is when selecting beef? What is the difference between dry or wet aged beef? I could keep going; there are so many things I'd like to learn to help me become a smarter consumer. I want to support humane animal care. I want to nourish my body without concern that I'm also consuming toxic additives. If you have similar questions and goals, then we'll have much to discuss over the coming year. I'm looking forward to learning more and cannot wait to share it with you.  
---
Don't miss this week's podcast, I Am Texas Slim, EP 16: Regenerative Health Podcast feat Texas Slim and Jacob Wolki
In this episode:
Regenerative Health Podcast 

Intro To Slim

Metabolic conditioning

Rapeseed aka seed oils

Jacob Wolki and the beef initiative

Fix the money, fix the food

Building the community

Replicating 

Regenerative farming in Australia 

Local Producers growing

Supply chain

Bad eggs

Put your foot down

They hijacked our food

Go meet Jacob Wolki

Pure animal protein health

What's your consumption model

Closing thoughts
---
Featuring the Large Mixed Box from Holy Cow Beef:
---
Did you know that subscribers of my substack receive an exclusive discount with Farrow Life?
https://Farrow.life/tbi is the link for 15% off any purchase.
Best phucking skin moisturizer on the planet AND donating 15% of all TBI proceeds to the scholarship.
Appreciate you helping me spread the lard!!
---
Remember, we are grass-fed and grassroots!
Coming together as a community is the only way to take our future back from corporate giants who believe they can kill off the American rancher. We're stronger than they think, especially when we work together. Join the revolution by donating whatever you can give. Every single donation goes towards rebuilding a better way of life for ourselves and, most importantly, our children.
---
Looking for #volunteers to become a part of the movement
You can also donate your time and talent. Get on the front lines and volunteer from home with our team. No contribution is too small. Everyone can play a part in the fight for our future.
In need of the following:
Content writers
Audio/video editors
Need help with merch/drop shipping expertise
Passionate social media folks
Sponsorship experts
Please reach out to texasslimtour2023@gmail.com for details.
Thank you and God Bless you all. 🤝
-Slim
Get to work folks. This is a call to action.
No More Excuses🤝